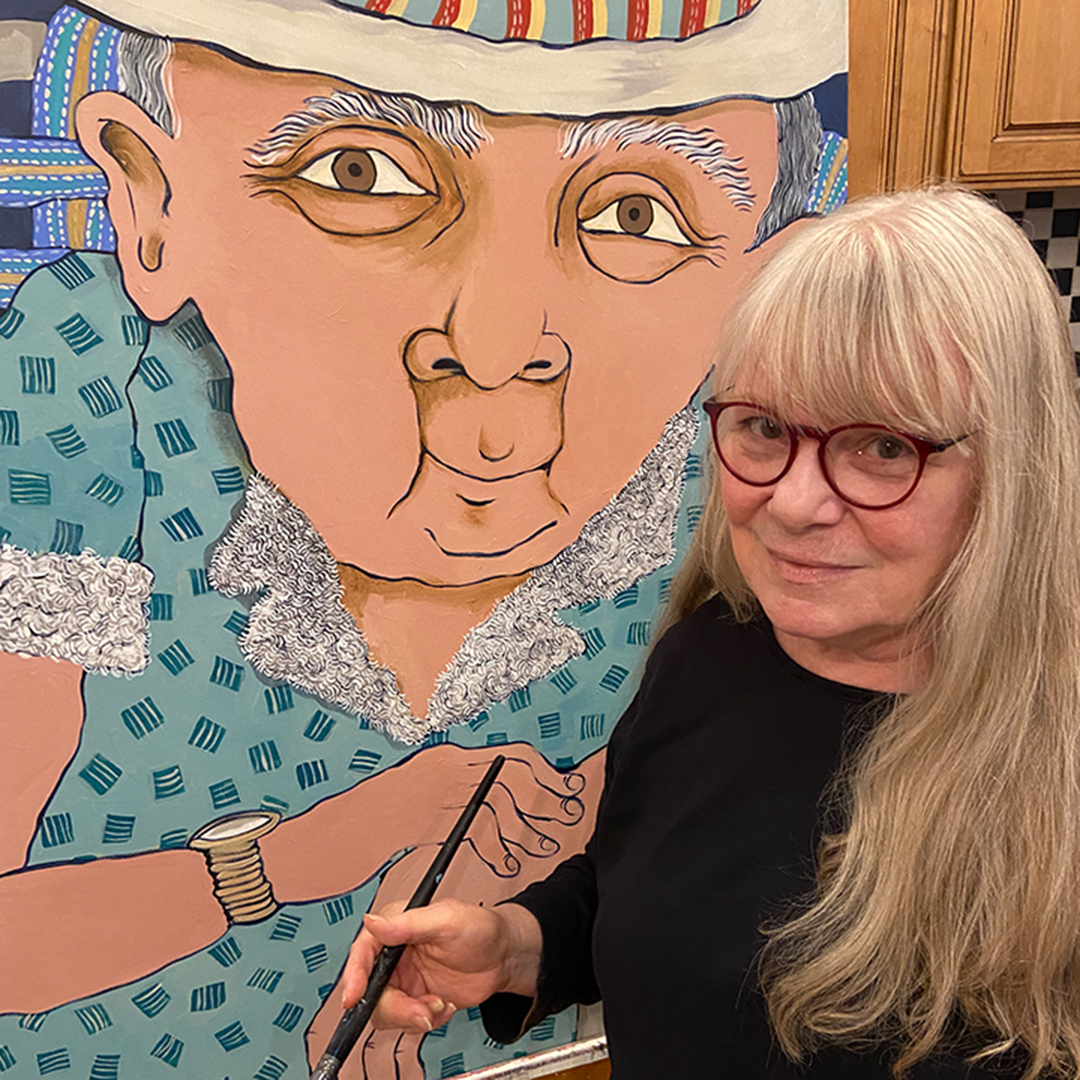 Biography
I have been creating portraits of people, mostly imagined and sometimes real, for more than 45 years.  Currently, my medium of choice is painting.  But that was not always the case.
As a college student majoring in painting and printmaking, I studied puppetry with Bil Baird, which led to the founding of my own troupe, the Moonberry Puppet Theater.  For the next several years, I created one-of-a-kind puppets of different materials, designed and painted scenery, wrote stories and performed puppet shows in Western New York.  
During this period of my career, I began to experiment with fiber, creating figurative soft sculptures and dolls.  Eventually, I became an award-winning fiber artist, exhibiting and selling my work in juried craft shows and galleries throughout the United States and Canada.
After ten years of working with puppets and fiber, I transitioned to two-dimensional art as an illustrator.  Initially, I created editorial illustrations for magazines, newspapers and corporate clients.  With the passage of time and the experience of raising three sons, my interest turned to children's books.  Over the course of the next ten years, I illustrated more than two dozen children's books, including three books that I both illustrated and authored.  While writing and illustrating books, I also ventured into the world of design, creating and licensing fabric collections.
Eventually, I returned to my first love, which is painting.  Currently, I am creating portraits and figurative paintings, primarily on wood and canvas.  I sometimes make use of assemblage, mixing painted imagery with found objects and hand-made frames, resulting in three-dimensional compositions that are reminiscent of my fiber sculptures from years ago.
"I may not have gone where I intended to go, but I think I have ended up where I needed to be." – Douglas Adams, "The Long Dark Tea-Time of the Soul."
Artist Statement
I work freely from my imagination, creating images with pencil and paper that become the starting point for my paintings.  With the addition of color, texture and detail, which I apply by brush to wood, canvas or other surfaces, my paintings evolve into compositions that satisfy my aesthetic.  I am intrigued by the passage of time and enjoy weaving relics of the past into my compositions by mark making or assemblage, sometimes using architectural salvage or other found objects of past purposes and former lives.  With these details I seek to capture fragments of a tale in a time and place that was, or is, or has the promise to become.