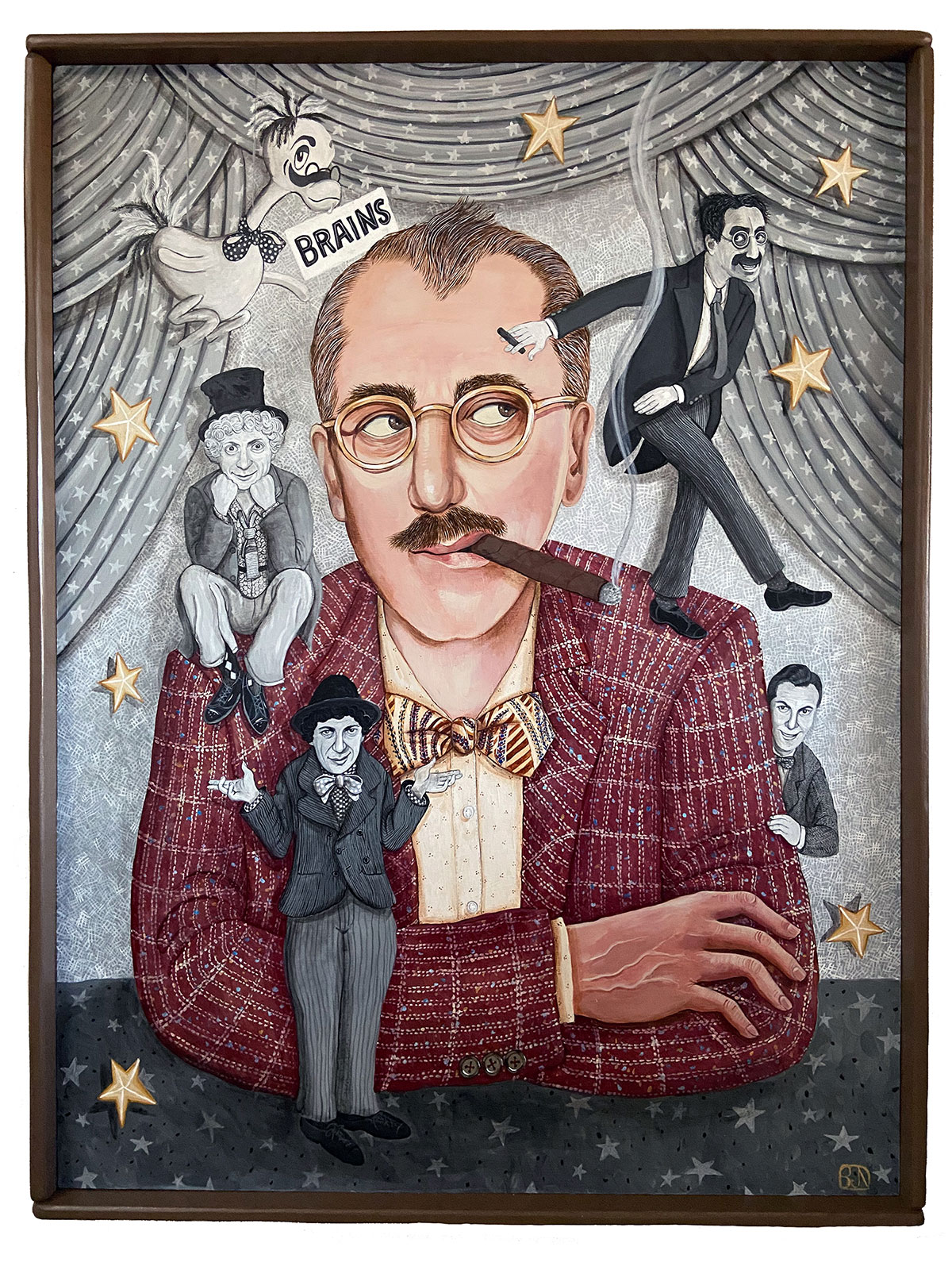 I'm honored to be showing work in the upcoming invitational show, "Character Development" at the Attleboro Arts Museum. I and fifteen other artists were invited to choose a piece from the permanent collection of the museum, and then create our own artwork inspired by the piece we chose. I chose an Al Hirschfeld caricature of Groucho Marx as my starting point.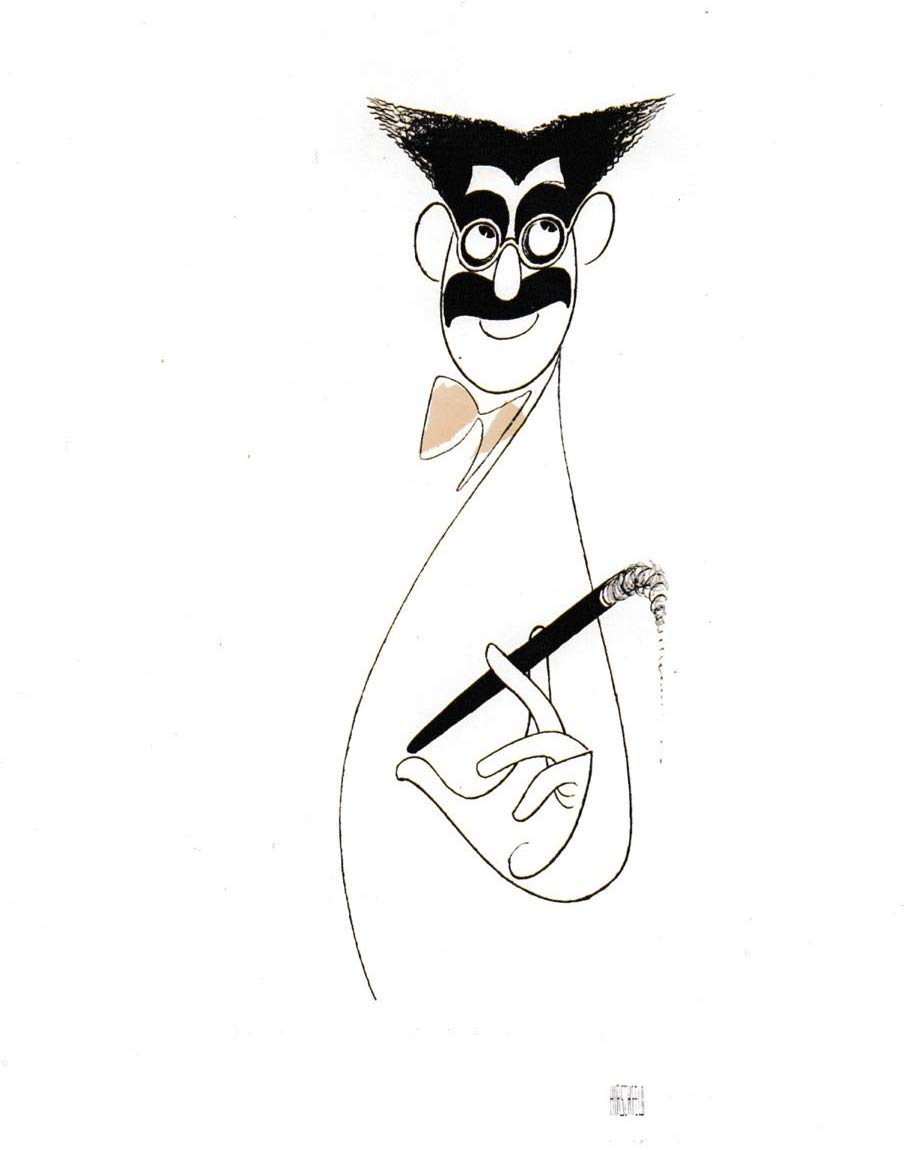 But here is what happened: I found that I needed to delve into learning everything I could about not only Groucho, but Chico, Harpo, Zeppo, and Gummo, as well. I even learned about the parents of these five brothers, Minnie and Frenchy. This is not unusual for me. Whenever I paint someone of renown, I want to learn more. Such was also the case with Frida Kahlo and Louise Nevelson. Who were they? What were they all about?
I the case of Groucho–or Julius Henry Marx, as he was born, there was a lot to learn. Born in 1890, the third surviving brother of five, his career began in the early part of the 20th century while still avery young man– his mother (who was the epitome of a stage mother) made him quit school and go on the road as an entertainer. Before too long four of the five brothers were performing in Vaudeville around the country. In the 1920s they hit broadway, and by the end of the 20s they had made their first film. The rest is history.
While doing my research, I watched old movie clips, read lots of books, looked for photos, listened to interviews, and absorbed as much about the Marx family as I could while creating my painting. I learned that although Groucho possessed many talents unique to him (as did each of the Marx brothers), he was essentially the sum of his parts, both in black and white and living color. My painting pays tribute to that.