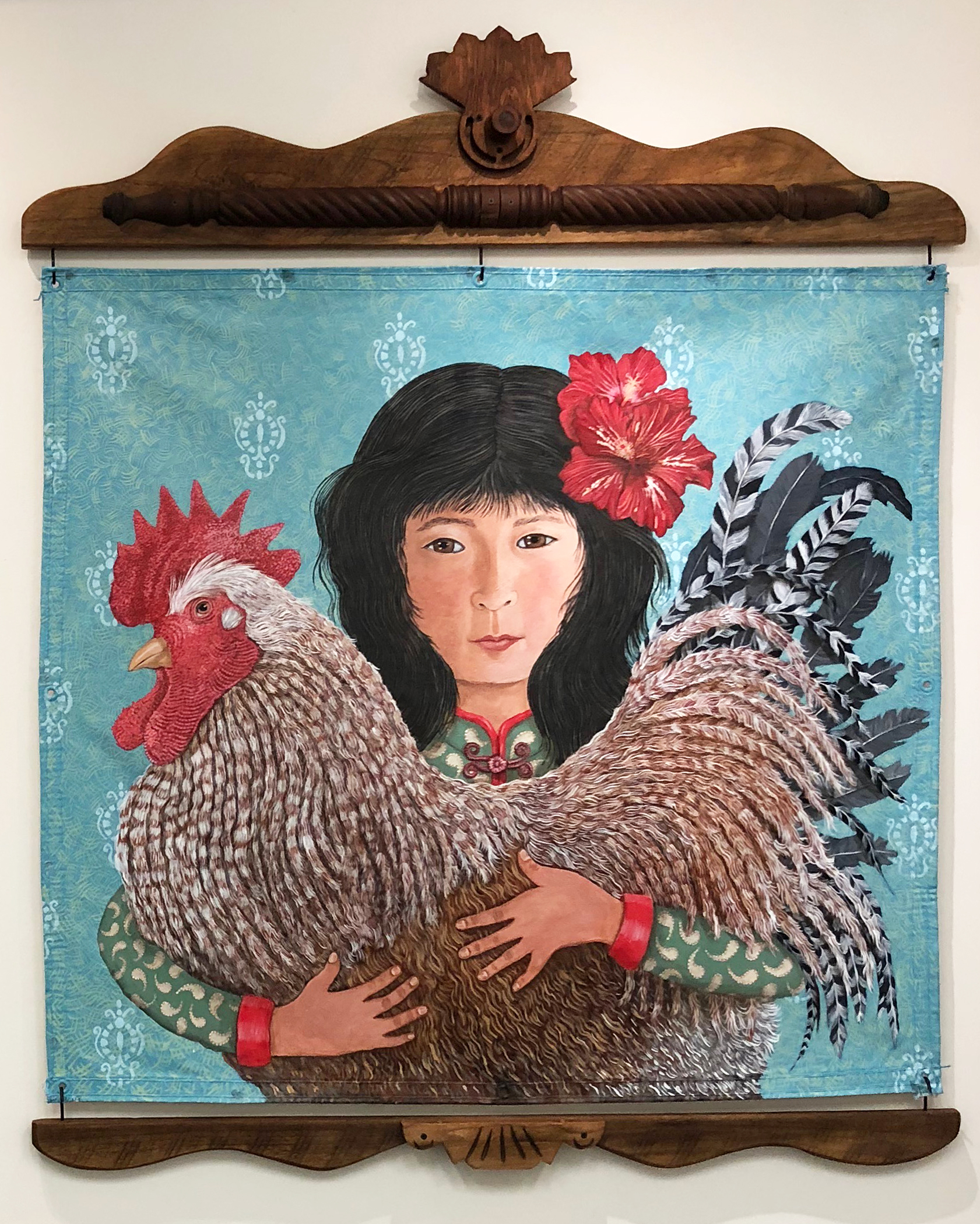 2017. It was the year of the Rooster according to the Chinese Calendar. It was also the beginning of a new direction for me, for that was the year I truly began to spend all of my waking hours painting. Yes, I sort of began back in 2009 when I first got my studio at Gorse Mill. But I continued to juggle book work. In fact, I wrote and illustrated 2 more books between 2009 and 2015 that were published by Boyd Mills Press: Glamorous Glasses and Glamorous Garbage. And in 2016 I spent an entrie fall creating a 4 x 8 foot mural of Dancing Bears. But I had not really redirected my thinking quite yet. From 2015 thru 2017, I straddled both the world of books and writing and the world of painting. And then-I stopped cold and bid farewell to kids' books. I have not looked back.
So this painting, begun in 2017 and completed in 2018 is meaningful for me. It stands for a major evolution in my life as an artist–sort of my own paradigm shift.
Yesterday I received the news that this  painting has been accepted in the annual juried Members Show of the Cambridge Art Association. The show will be up from February 7 through March 23, at the University Place Gallery. I am honored to be a part of that show and I am especially happy that this painting is the one they chose. Hope you get to see it in person. The opening reception in on February 7, 6-8 pm, at at University Place Gallery, 124 Mt. Auburn St., Cambridge MA.