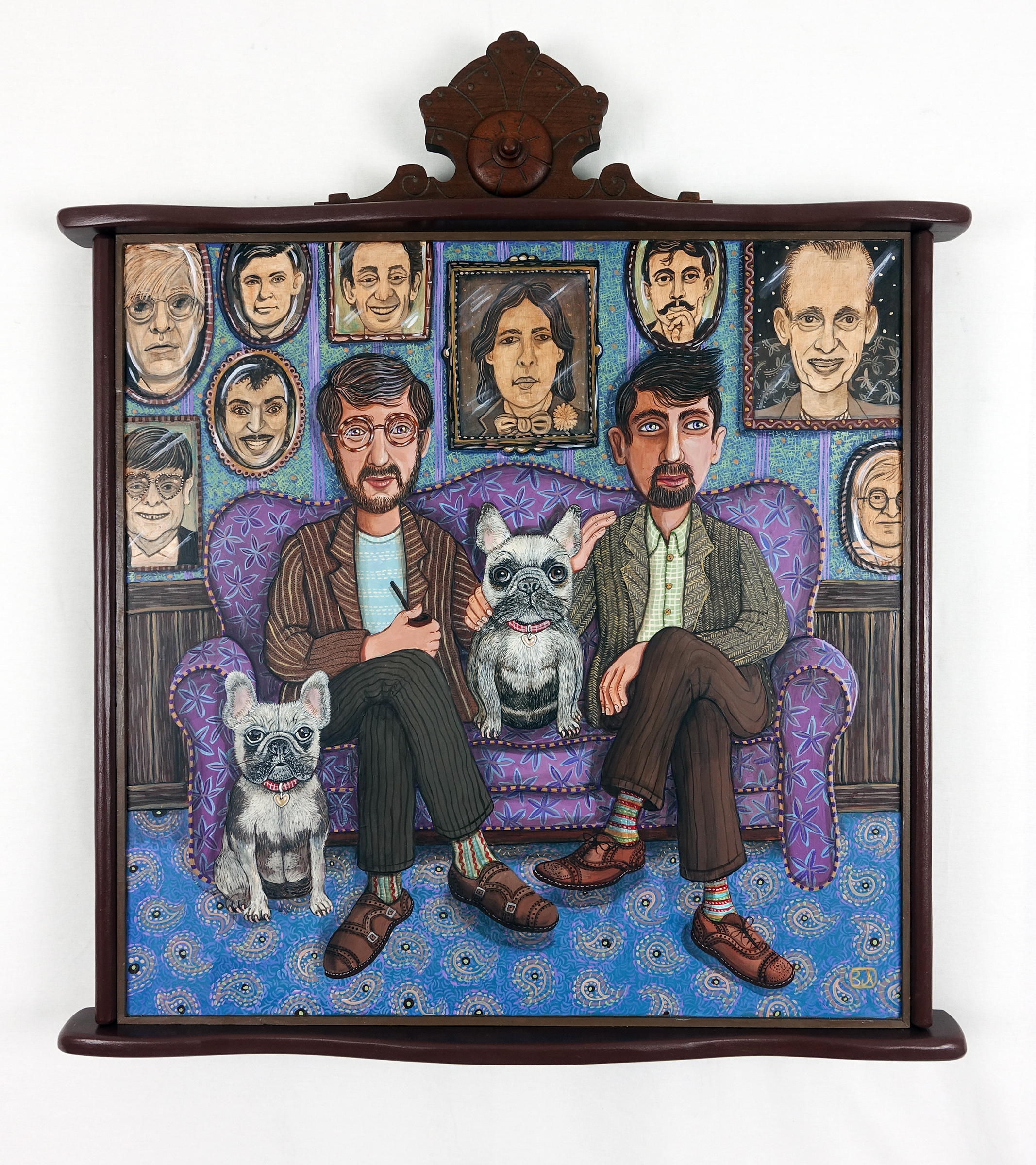 The past year and a half has been a very busy time for me. I've participated in several invitational and juried shows and I was fortunate enough to have been awarded prizes in two of those. Pictured above is GUYS AND DOGS,  one of two paintings created for the Modern Male IV exhibit at the Bowersock Gallery in Provincetown, MA. It found a new home with a collector in PTown.  Can you identify the iconic portraits on the wall? 
Right now I have a piece in the annual EVERYTHING BUT THE KITCHEN SINK exhibit at La Luz de Jesus Gallery in Los Angeles.  It's titled HOUSE FINCHES AND BRANCHES.  It's acrylics on panel, and 10″ x 10″.  Sometimes I enjoy working on smaller pieces. As usual, I love inserting birds into my paintings.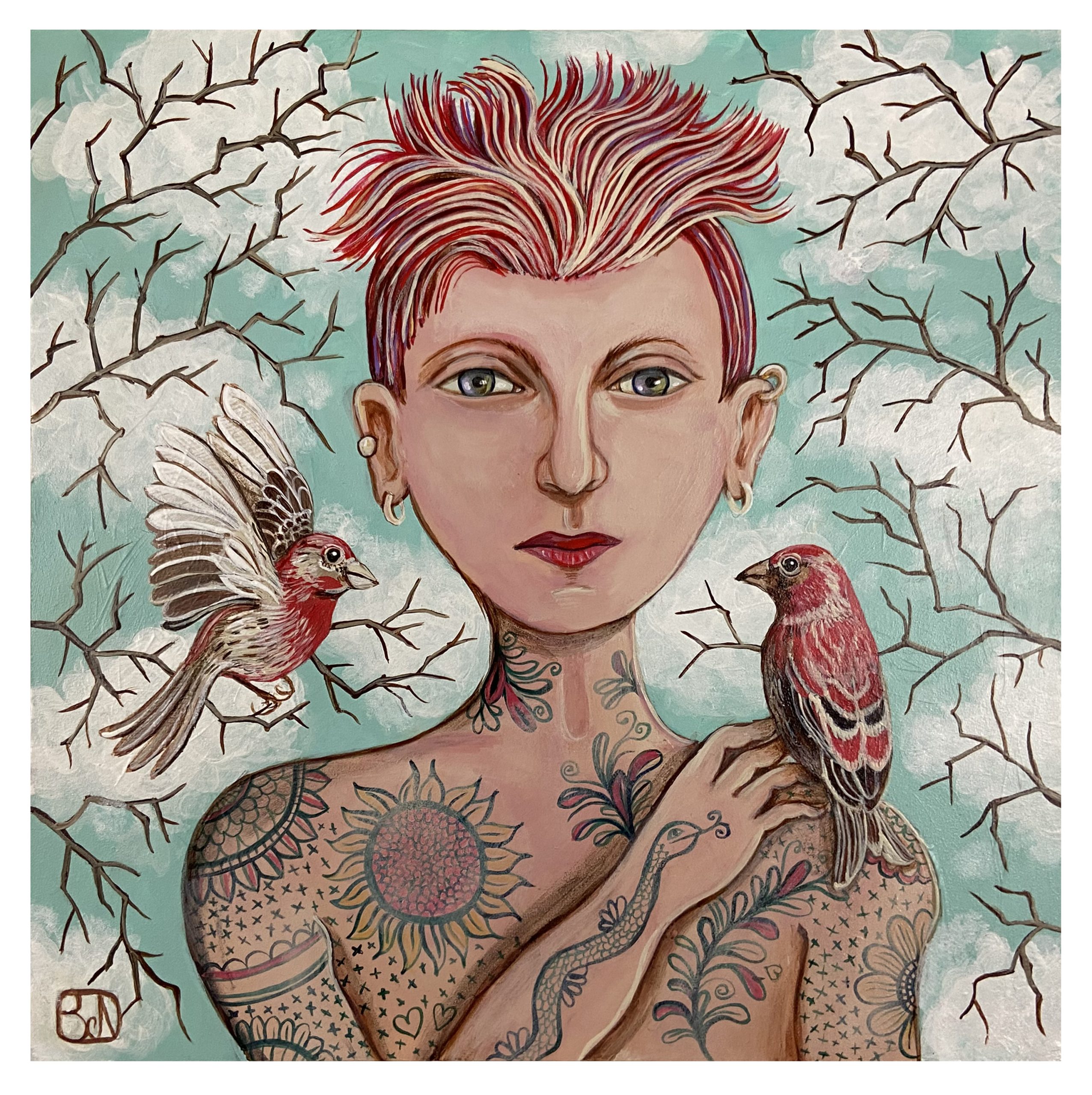 I've participated in two shows at d'Art Center in Norfolk, VA. The first exhibit was late last year and it was titled: ICON: A National Exhibition of Artworks Inspired by Momentous Artists and Art Movements. My piece was a portrait of Louise Nevelson who has been an art  hero of mine for many years. This assemblage painting was awarded first place. It measures 31″ x 56″ x 4″.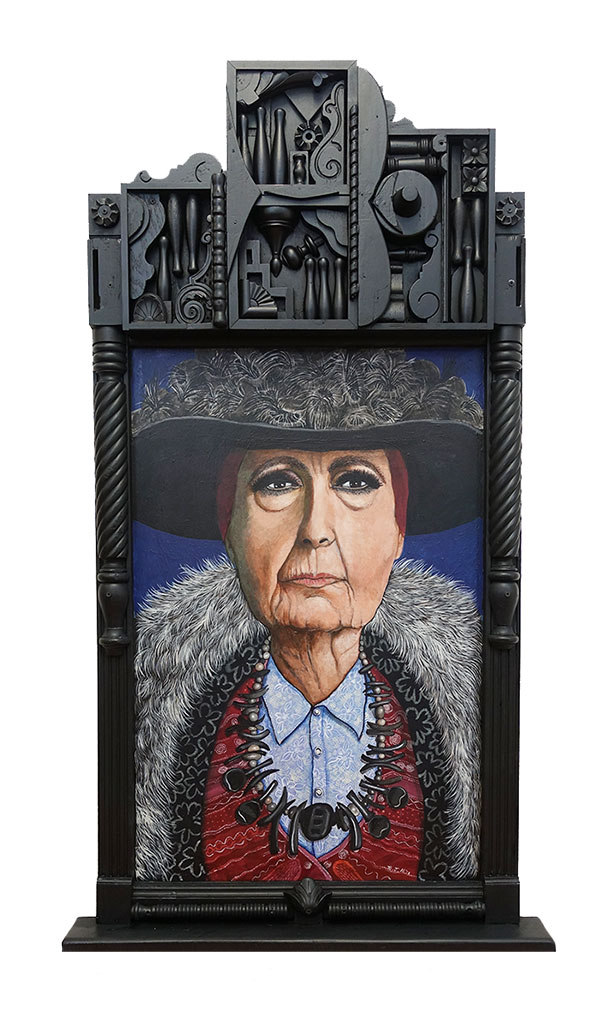 The second show I participated in at d'Art Center was: Portrayed: d'Art's Second Annual National Juried Exhibition of Portraiture. Portraits are really what my work is all about, so this was pure pleasure for me. One of two paintings in that show was MUSES GATHER LIKE BIRDS ON BRANCHES.  It's acrylics on panel,  26′ x 38″.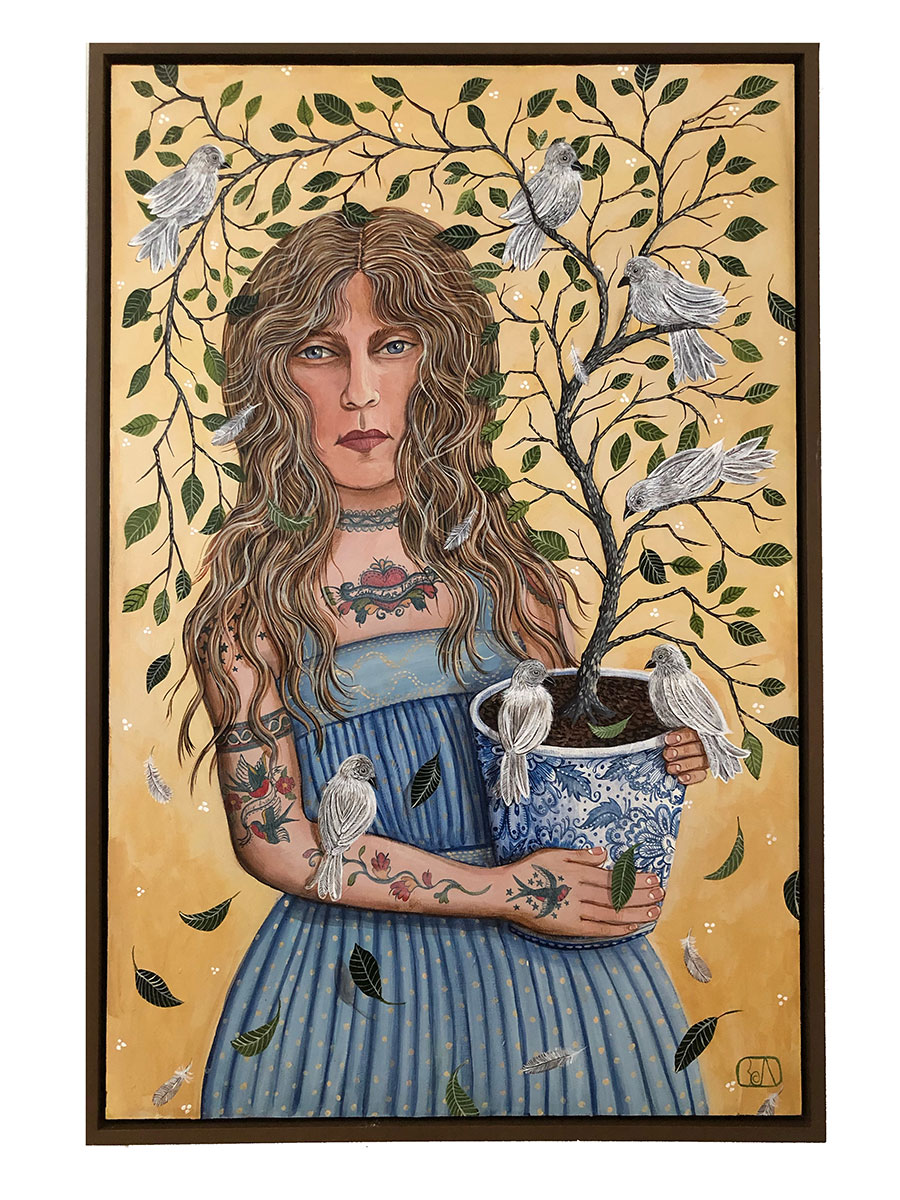 So these are just a few highlights of the past 18 months or so. There have been other shows and others paintings exhibited, completed, or sold in that time. I have more ideas than hours in a day and days in a week. I have to confess that I find it challenging to add to this blog on a regular basis. I'd much rather paint.  The best way to find out what is the latest development in my career is to just follow me on Instagram. I'm much more current on that platform.