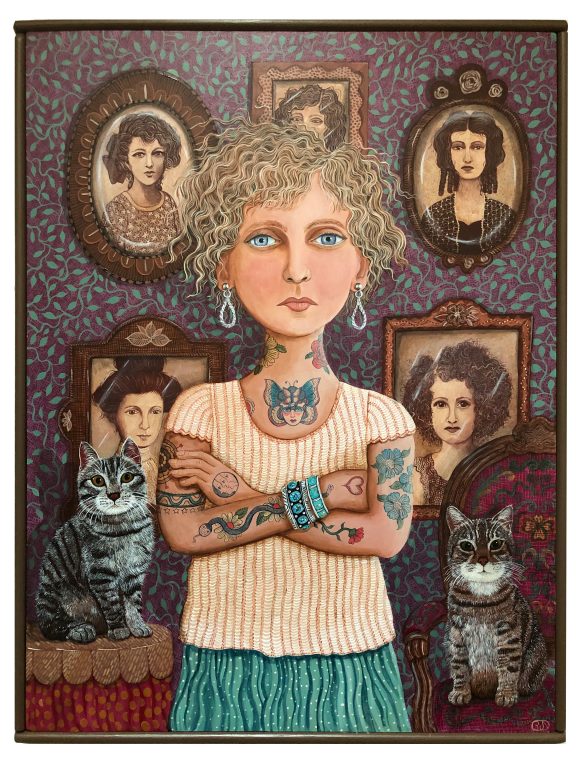 Ghosts Swarm
The title is based on the first stanza of the poem "Unbidden" by Rae Armantrout.
I chose this poem and this title because every woman is related to those in her past. In addition, all of us leave something undone.
The ghosts swarm
They speak as one
person. Each
loves you. Each
has left something
undone.
Acrylic paint on wood panel
Framed
30" x 40"