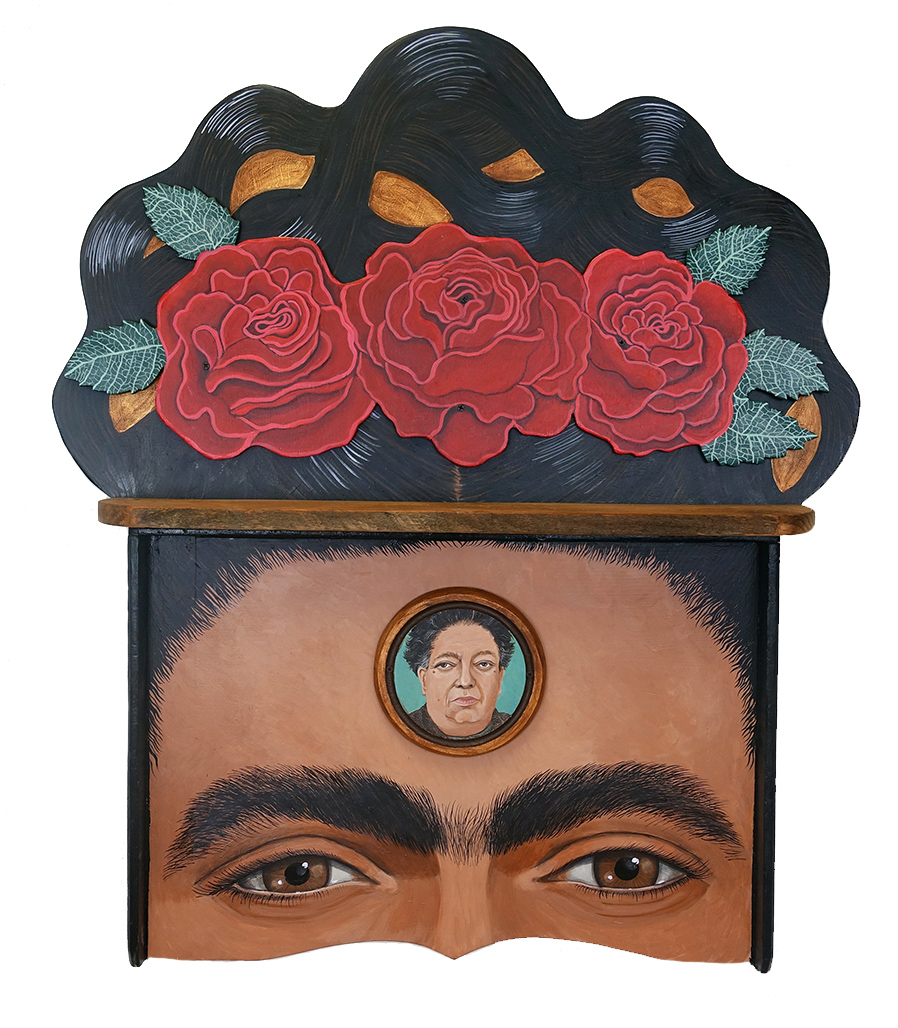 In February of 2018, I last posted on this blog. It was fully my intention to be better about writing and sharing here. For many years I spent countless hours on my first blog, Cats and Jammers Studio. There I wrote about books and art and writers and movies and TV shows and just about everything. Some of my most heartfelt ideas about things I love (and hated) were poured into that blog.  But I lost my need to write there. And I got too busy with life and books and art to continue. A few months after my last post for that blog, my elderly parents both took a turn for the worst and I became their caregiver for the next three years. Add book contracts and family obligations to that and I just was not in the mood to blog. And so it languished, unattended to and unloved. And the longer that went on, the less likely I was to return to it. When I started this one, I thought about transferring all my content over to here in it's entirety, but decided it need to remain where it was, as it was. Because that was then and this is now.
Or so I thought, for it has taken me almost a full year to return to THIS blog. So here I am again, trying to begin to be better about blogging. While the past year was not as stressful as those 3 years as caregiver for my parents, it did have its challenges. Still, it was mostly positive, so I will not write about the bad things. I'm only going to share the good things.
The first good thing is that my heart became completely dedicated to making art for art's sake. Leaving behind an illustration career of more that 35 years was not easy, and it was especially tough to transition away from the world of children's literature, which was my focus for the last 15-20 of those years. But the drive to create what I wanted to create, absent of art directors and editors and demands, was just too strong. For a while I thought I might straddle both arenas, but I found my heart wasn't in it. Now I am totally removed from the world of publishing and actually thrilled at that departure.
Which brings us to the new phase of my career as an artist. The fall of 2017 got off to a start with an exhibit of my work along with two other artists in a corporate setting. I had not exhibited work for a very long time–since my days as a fiber artist. So that was motivating.
Then I began to create new pieces with the idea that I might participate in some juried shows. As I did, I found my style and focus developing more and more and my preoccupation with two things emerged: birds and tattoos (more about those birds in another post).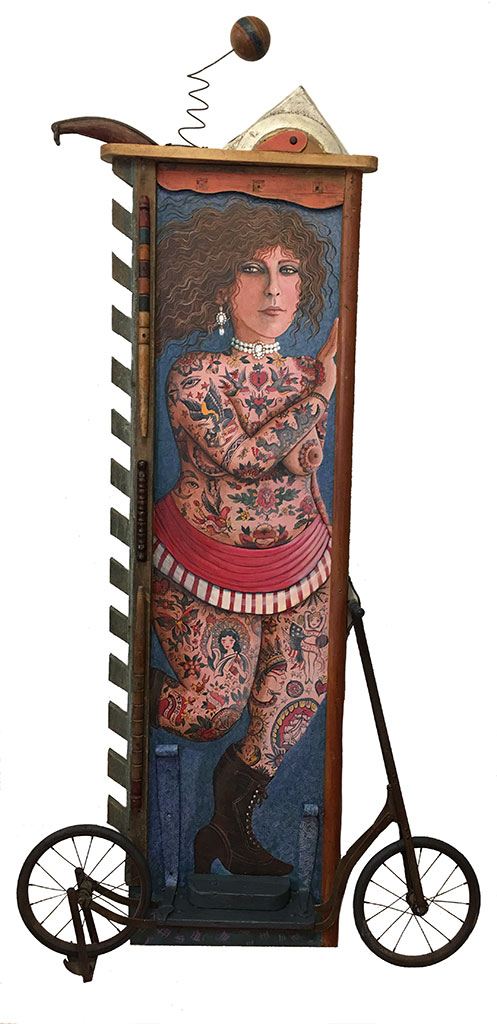 The piece above was my first painting with a tattooed person. The title is Stories to Tell. Here is the funny part: after disliking body ink immensely for years, I now find myself totally enamored with it. I have since gone on to create several others, and I have one in the works. No, I don't see myself getting tatted up, but I am liking body decoration more and more. And I especially like what are called "old school" tattoos.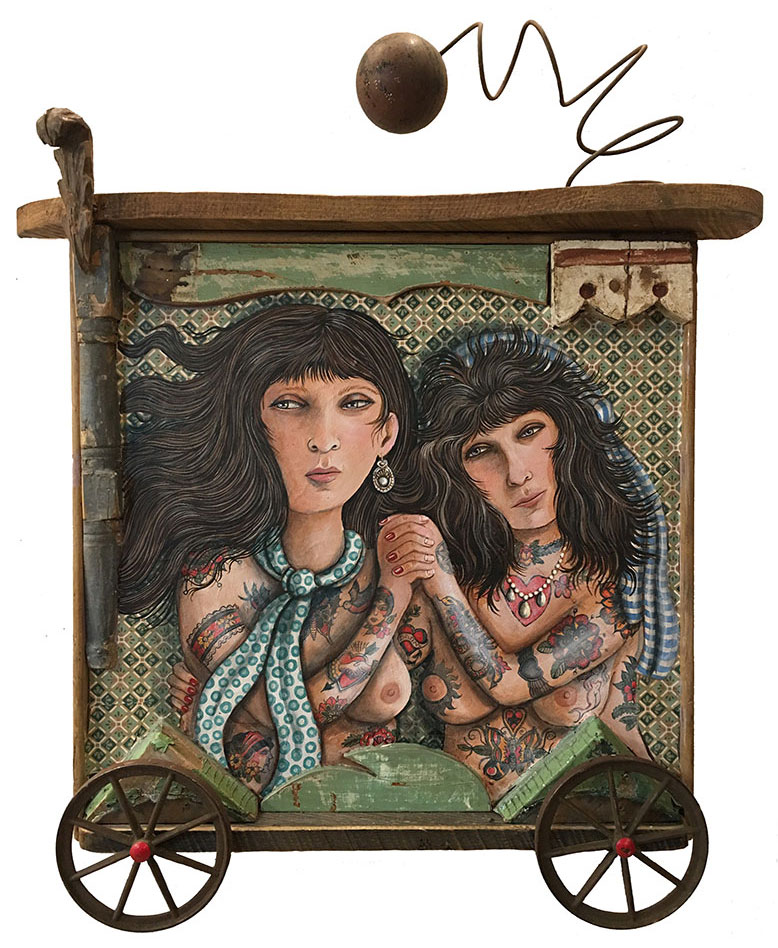 I then submitted to and was accepted into the show, "The World of Frida" at the Bedford Gallery in Walnut Creek, California. It was/is art show dedicated to Frida Kahlo and her world, loves, lovers, and life. The painting at the very top of this post is the accepted piece. Its title is All This Madness. The title is taken from a poem she write to Diego Rivera, her husband. The exhibit ran from July into September, and will now be traveling throughout the US for the next three years. I did create another Frida piece, but that will get it's own blog post down the road.
My next move was to have a piece accepted into the annual juried show "Three" at the Attleboro Arts Museum. That piece is titled Sideshow Trio.
And lastly I now have a piece in the show "Present From the Past," which is a juried exhibit for the Art League of Rhode Island, currently hung at the VETS Gallery in Providence. This is that piece: Estimated Time of Arrival.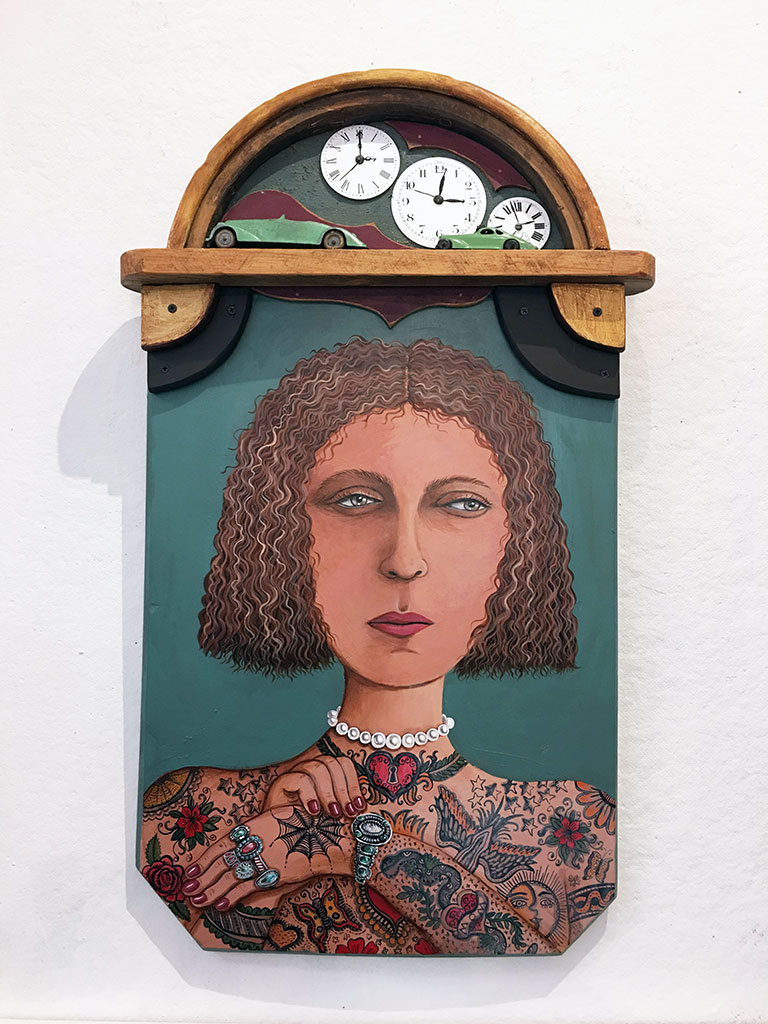 This gives you an idea of my world of art making for the past year. I've done most of the paintings on my web site within the last year and a half. Many more are in progress. I'm covered in paint most days and I'm loving it.
There were other events and milestones in 2018, both sad and wonderful. I'll stick to the art for now, because the art always makes me happy. It keeps me energized and focused. Most of all painting has been my driving force and my isle of calm when all else seems to present difficult challenges that are sometimes hard to cope with.
Happy New Year! Here's to a wonderful and productive 2019. And may you all find your own Isle of Calm.